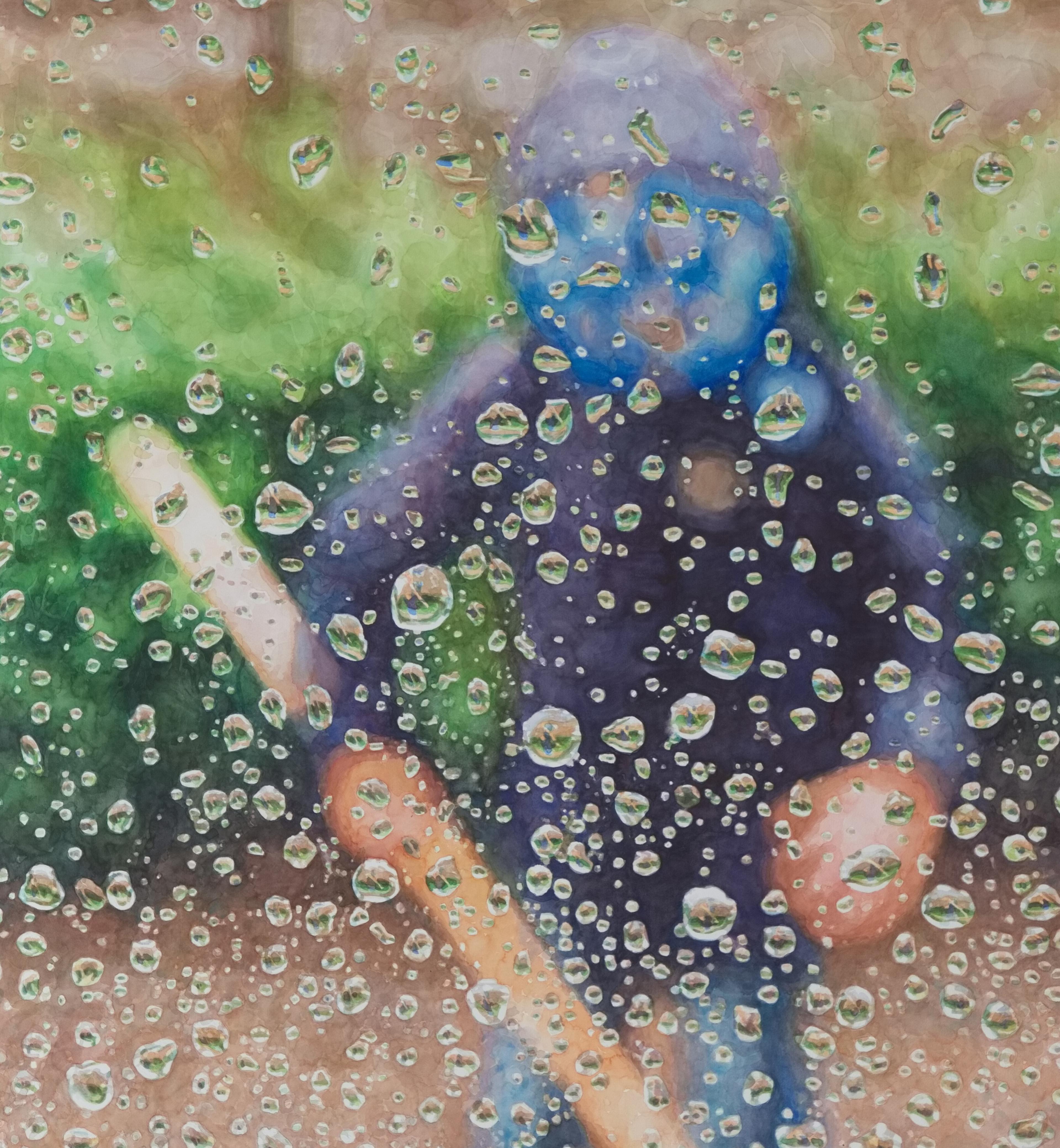 A Glassy Gaze
05.11.23 —
11.02.24
The word glass has several meanings. It can mean an object, e.g. a drinking glass, or a material. If you want to know something about the material glass, you will find that it is a supercooled liquid that solidifies without crystallization. Strictly speaking, this means nothing other than that it becomes unstable at some point due to this aggregate state. Glass has a wide range of applications. Glass is irreplaceable not only in architecture, design, arts and crafts. It is, above all, an indispensable material in many areas of everyday life. Moreover, it is a material that is very familiar to us, because we deal with it every single day. The exhibition A Glassy Gaze takes up the diversity of meaning of this material, showing works by 12 artists. Their works use glass as a visual material, show it in combination with other materials or deal with objects made of glass in very different ways. For example, glass surfaces become carriers of acoustic signals, mirrors become reflection surfaces of interrupted and thus incomplete views. Another aspect of glass also receives attention: its striking property of breaking spectacularly. Based on the fascination of this material, its substance, transparency, optical lightness, fragility and reflection, the exhibits make phenomena of perception visible. The physical, optical, and mechanical properties of glass form one thematic area; a second one is marked by connotations on the level of content, such as its hardness, sharpness, clarity, its transience, and its significance as a material of knowledge that provides a deep insight, combined with aspects of utopia. Thus, the exhibition offers a charming, highly aesthetic view of things. But it also addresses the knowledge of the questionability of appearances and a differentiated experience of our external and internal world. It is a mixture of curiosity and discomfort - a glassy gaze, that is.
Curator Dr. Sabine Heilig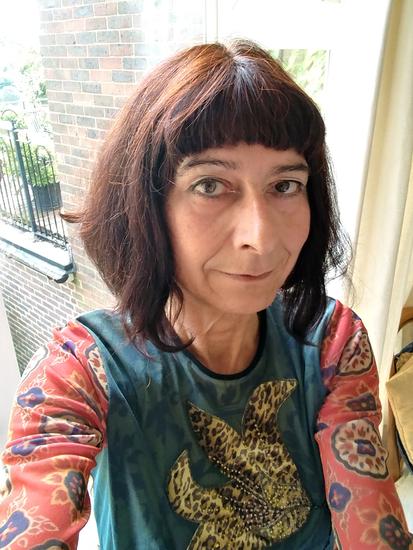 Cristina Ohlmer
Born in 1960 in Varese, Italy. 1981-1989 State Academy of Fine Arts in Stuttgart, Germany. 1985-1986 Study visit in Florence, Italy. 1992-1994 Assistant stage designer at Freiburg City Theater. Since 1998 scholarships and exhibition trips to Quebec, Budapest, Strasbourg, Winterthur, Beijing, Shanghai, Taipei as well as regular artistic collaborations with Young Opera. Company, Mobile, Trivial Dance Theatre, Freiburg, Rolf Kasteleiner, IVT, Paris, ArteMotio Winterthur, live light performance staging Taipei, etc. 2005 IWF, Center for Contemporary & Experimental Art, Yerevan, Armenia, supported by ifa, Stuttgart. 2007 Lectureship at TAFA, Tianjin Academy of Fine Arts, PRC, supported by DAAD. Since 2007 collaboration with choreographer Angelika Ächter (CH) as light designer in Dancer's Digest Tanzhaus Zürich (Bregenz) a.o. Since 2010 lecturer (freelancer) Kunstschule Offenburg Summer Academy of Arts, Ecole Supérieure des Arts Décoratifs Strasbourg, Offenburg School of Arts. Since 2016 youth projects with unaccompanied minor refugees ids "Institut für deutsche Sprache" Offenburg / Kunstschule Offenburg. Art projects at schools and in refugee hostels, "freie landesakademie kunst" Freiburg. 2022 Main prize art, Reinhold-Schneider-Prize of the City of Freiburg
Photo: (c) Christina Ohlmer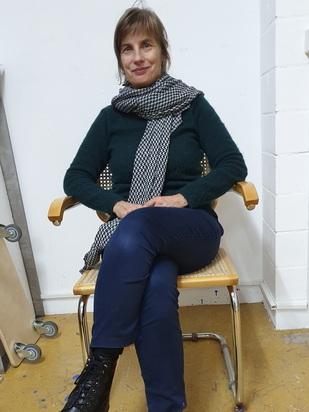 Ursula Palla
Born in 1961 in Chur, Switzerland. 1989-1992 Studies at F+F School for Art and Media Zurich with focus on painting, installation, new media. Since 1988 work on video productions and participation in international video festivals and exhibitions. Assistant to Pipilotta Rist. Since 1992 freelance artist. 1993-1999 Lecturer for video art at F+F Zurich. 1994-2002 Member of the performance group cpx. 2008-2011 Cantonal Art Commission St.Gallen. 2012-2017 Commission Videoförderpreis of the Kunstmuseum Bern and Credit Suisse. 2016-2020 Lecturer for film pre-course art school Chur/CH. since 2017 Cantonal Art Commission Appenzell Ausserrhoden 2020-2022 Lecturer for Video Art Lucerne University of the Arts. 2023 Lecturer for Video Art Summer Academy Dresden. Active as an installation, video and object artist, realization of art-on-construction commissions.
Photo: (c) Gabriela Brühwiler
Johannes Pfeiffer
Born in 1954 in Ulm, Germany. 1974-1980 Studies of Business Administration and Theology at FU Berlin, Diploma in Business Administration. 1975 Law studies at FU Berlin. 1980 Trip to Italy 1981-1983 Studies of sculpture at the Accademia delle Belle Arti di Roma with Professor Lorenzo Guerrini. 1983-1984 Studies of sculpture at the Accademia delle Belle Arti di Carrara. 2007 DAAD Guest lecturer at Pontificia Universidad Católica de Chile, Santiago de Chile. Internationally active as a land art and installation artist
Photo: (c) Lorenzo Mascherpa, Turin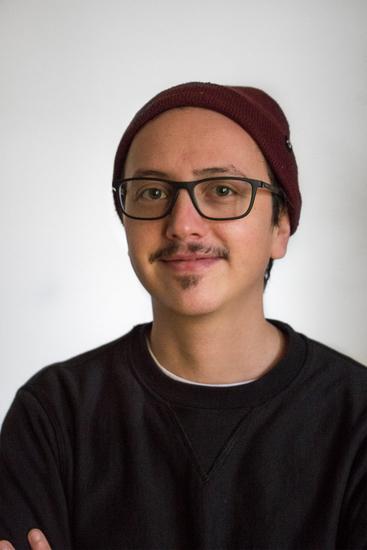 Jorge Sánchez Di Bello
Born in 1988 in Bogotá, Colombia 2007 Lessons with Bruno Regnault, Taller la Flama, Cartagena de Indias. Colombia 2008-2011 Studies of Fine Arts, Escuela de Bellas Artes, Cartagena de Indias Colombia 2010 . Educational trip Outlaws in the Caribbean: Colombia and Panama, guided by Prof. Dr. Christian Cwik. KONAK Research and Cultural Association for Continental America and the Caribbean, Vienna. 2012 - 2013 Classes with Andrei Krioukov, School of Visual Arts and Design, Berlin Germany. 2013 - 2019 Studies at Burg Giebichenstein School of Art, Halle (Saale) Germany. 2018 - 2019 Semester abroad, ISA Instituto Superior de las Artes Havana Cuba 2019 - 2020 Postgraduate studies in image, space, object, glass, with Prof. Christine Triebsch, Burg Giebichenstein University of Art, Halle (Saale) 2020 - 2021 Master student with Prof. Christine Triebsch, Burg Giebichenstein Academy of Art, Halle (Saale)
Photo: (c) Jorge Sánchez Di Bello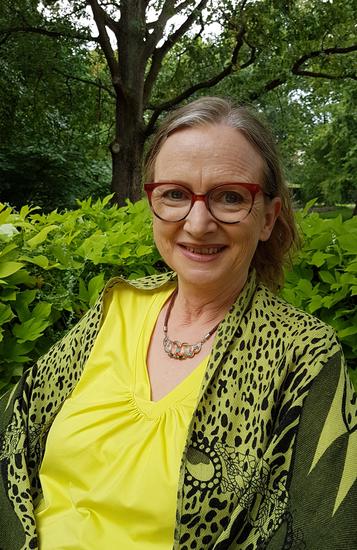 Sabine Schäfer
Born in 1957 in Karlsruhe, Germany. Studies at State University of Music Karlsruhe. 1992 Concert exam with Wolfgang Rihm. 1993 Siemens Media Art Prize. 1998-2013 Audiovisual installations with Joachim Krebs. 2004-2008 Board member of German Society for Electroacoustic Music DEGEM. 2019-2021 Deputy chairwoman of the artists' forum GEDOK Karlsruhe. Active as media artist and composer .Since 2021 collaboration with the painter Rosemarie Vollmer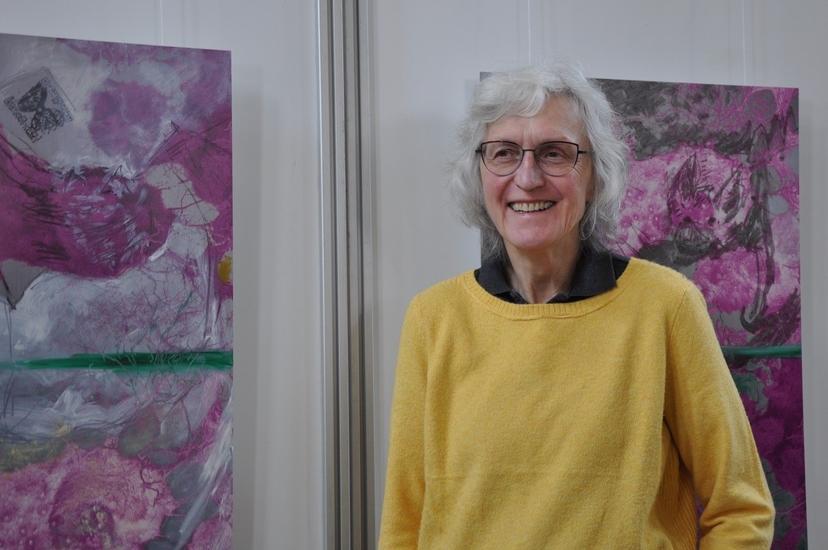 Rosemarie Vollmer
Born in 1956 in Eislingen/ Fils, Germany. 1975-1981 Studies of painting at State Academy of Fine Arts Karlsruhe with Professors Albrecht von Hancke, Herbert Kitzel, Johannes Gachnang. 1983-1986 Lectureship at University of Education Karlsruhe. 2003-2010 Teaching position at Burg Giebichenstein, University of Art and Design Halle/Saale. Works as a painter and sculptor (ceramics and bronze). Since 2021 collaboration with the media artist Sabine Schäfer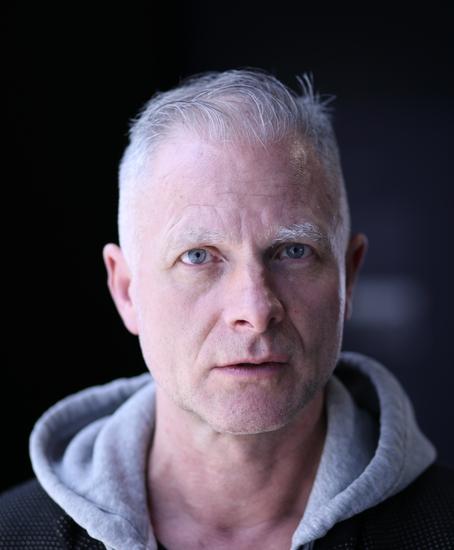 Till Augustin
Born in 1951 in Bernried, Germany. Began his artistic work in 1981 studying and experimenting with different materials and techniques. Extended his studio by a small workshop and began to work with large sculptures in 1985. Became member of the professional association of visual artists in 1992. Since 2012 member of the Darmstadt Secession. Active as a sculptor working with glass and steel, among other materials
Bettina Bürkle
Born in 1961 in Heilbronn, Germany 1981-1989 Studied sculpture at the State Academy of Fine Arts Stuttgart 1989-1990 Work residency in New York 1990 and 1992 Artist Residency Edward F. Albee Foundation, Montauk, New York 1996-97 Fellowship Cité Internationale des Arts, Paris 2015 Artist Residency, FIAF, Farindola, Abruzzo, Italy 2021 Artist Residency, PROGR Bern, Switzerland
Photo: (c) Bettina Bürkle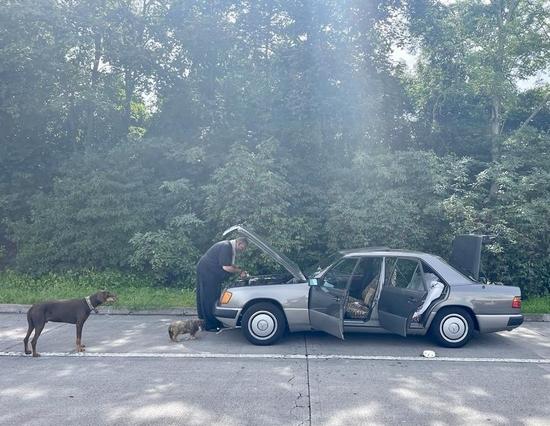 Steffen Diemer
Born in 1966 in Grünstadt, Germany. Photographer for internationally renowned magazines such as Der Spiegel, FAZ, National Geographic, The Guardian. Focusses on social documentary reportages in war and crisis areas in more than 70 countries, mainly in the Near and Middle East, Near East, Japan and South Africa. 1994 - 1998 Worked mainly in Japan. Member of the renowned photographer agency Bilderberg, Group 28, partner artist of Canson Montgolfier as well as brand ambassador for Leica Camera AG Wetzlar. Since 2011 freelance photographer. Since then mainly using the wet plate collodion process. Also works with an Afghan Instant Camera.
Photo: (c) Kirsten Keller
Peter Dreher
Born in 1932 in Mannheim, Germany. 1950-56 Studies at the State Academy of Fine Arts Karlsruhe with professors Karl Hubbuch, Wilhelm Schnarrenberger, Erich Heckel. 1958 "Kunstpreis der Jugend" 1965 Prize of Rome, Villa Massimo. 1965-1997 Head of the painting class at the Freiburg branch of the State Academy of Fine Arts Karlsruhe. 1968 Appointment as professor. 1976 Reinhold-Schneider-Prize of the City of Freiburg. 1979 Hans-Thoma-Prize, State Prize of the State of Baden-Württemberg. 1995 Erich-Heckel Prize of the Baden-Württemberg Artists' Association. 2000 "Bundesverdienstkreuz". Died in 2020 in Freiburg im Breisgau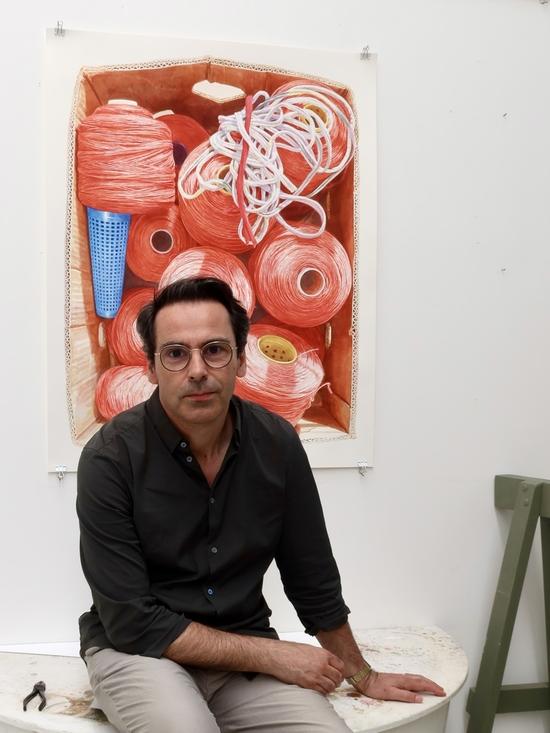 Peter Holl
Born in 1971 in Heilbronn, Germany. 1991-1997 Studies at State Academy of Fine Arts Stuttgart with Professors Moritz Baumgartl and Peter Chevalier. 1993-1997 German studies at University of Stuttgart. 1995 Scholarship for a study visit in Prague from Künstlerwege e.V. 1997-1998 Travel grant from Stuttgart Art Academy for a nine-month stay in Amsterdam. 1998-2001 Studio scholarship and2003 Debutant scholarship of State Academy of Fine Arts Stuttgart. 2008-2009 Guest lecturer at University of Applied Sciences Schwäbisch Hall, Cultural Design and Media Design. 2009-2013 Guest lecturer at Merz Academy Stuttgart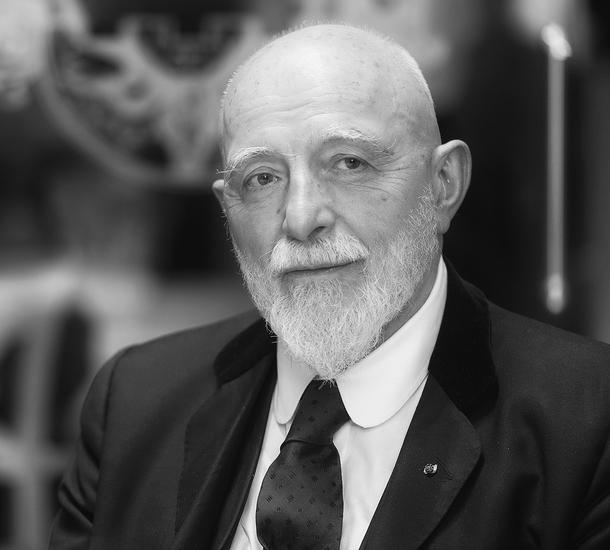 Markus Lüpertz
Born in 1941 in Reichenberg/ Liberec, Böhmen. 1948 Escape to West Germany, childhood in Rheydt, Rheinland 1956-1961 Studies at Werkkunstschule Krefeld with Laurens Goosens. Study visit to Maria Laach monastery One year of work in underground coal mining. Further studies in Krefeld and at the Düsseldorf Art Academy. Work in road construction and stay in Paris. Since 1961 freelance work. 1961 Move to Berlin. 1964 Co-founder of the Berlin self-help gallery Großgörschen 35. 1974 Guest lecturer at State Academy of Fine Arts Karlsruhe. 1976-1986 Professorship for painting at Academy of Karlsruhe. 1986- 2009 Professorship for painting at Academy of Arts Düsseldorf. Since 1988 director of the academy. Works as a painter, graphic artist, sculptor, since 1975 also as a writer
Photo: (c) Foto Giulio Coscia, Mönchengladbach, 2023